ABSOLUTELY FOLLOW ALL THE TIME!!
Don't harass other users, doing so will result in a 2-hour ban.
No racism unless it's for a joke. It's not cool guys.
NO THREATENING STAFF OR OTHER USERS! This will result in an immediate 1 year IP block
NO SPAMMING, If a user lags because of your spam, you will be blocked for 6 months.
FOR STAFF
Don't ban for no reason.
No teasing the users, it's just rude.
Don't think the rules don't affect you, they do!
Punishments
1st offense: warning
2nd offense: kick
3rd offense: 2-hour ban
4th offense: 1-day ban
5th offense: 3-day ban
6th offense: 1-week ban
7th offense: 1-month ban
8th offense: 1-year ban
9th offense: 10-year block
Some things like threatening a user will be an immediate 1-year ban. That shit ain't tolerated here!
Swearing is always allowed.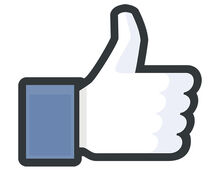 Ad blocker interference detected!
Wikia is a free-to-use site that makes money from advertising. We have a modified experience for viewers using ad blockers

Wikia is not accessible if you've made further modifications. Remove the custom ad blocker rule(s) and the page will load as expected.